ParaEnd Parasite Cleanse & Detox. A comprehensive approach to parasite defense. It contains the top 3 parasite cleansing tools: Diatomaceous earth, black walnut hull, wormwood and cloves!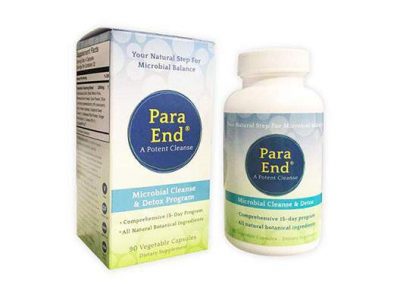 Para End® is our comprehensive blend of herbal extracts and natural botanicals specially selected to help detoxify and rebalance intestinal microbes and kill parasites.
Protect against parasites. At any given moment, the human body can be host to harmful toxins and parasites that are picked up through contact with the environment. Aerobic Life Para End® is formulated to help the body eliminate and protect against a wide variety of parasitic organisms and pathogens. Our well-researched combination of ingredients was designed to create an unfriendly environment for parasites while promoting a more healthy microbial balance in the intestines.
Here are the ingredients: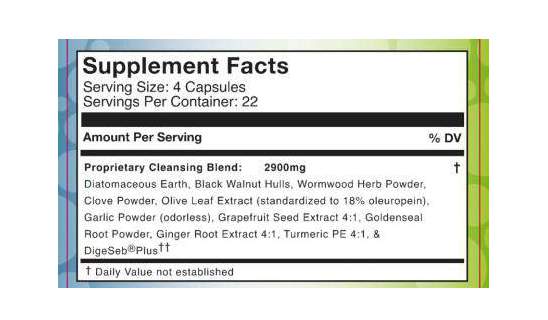 Who is it for? Para End® can be used by anyone with digestive issues, or who may have recently experienced:
• Traveling internationally
• Itching (especially at night)
• Camping, hunting or outdoor activity
•Handling pets or outdoor animals
• Eating Raw Fish
• Migraines or Insomnia
• Feeling constantly dehydrated
Protect Against Pathogens. Para End® helps the body to naturally defend against harmful toxins and parasites absorbed from everyday environments.
Restore Balance. Restore the natural balance of microbes in the intestinal tract by detoxing with Para End® for restoration and maintenance.
Nutrient Absorption. Cleansing with Para End® may help improve digestion and absorption of essential nutrients the body needs to function.