Miracle Reds® superfruit powder
is a science-based rainbow of 19 superfruits, herbs, extracts, plant sterols, and probiotics that goes beyond any other blend of its kind. Each serving surpasses the raw food nutrition of FIVE servings of fruits and berries that contain the widest spectrum of antioxidants.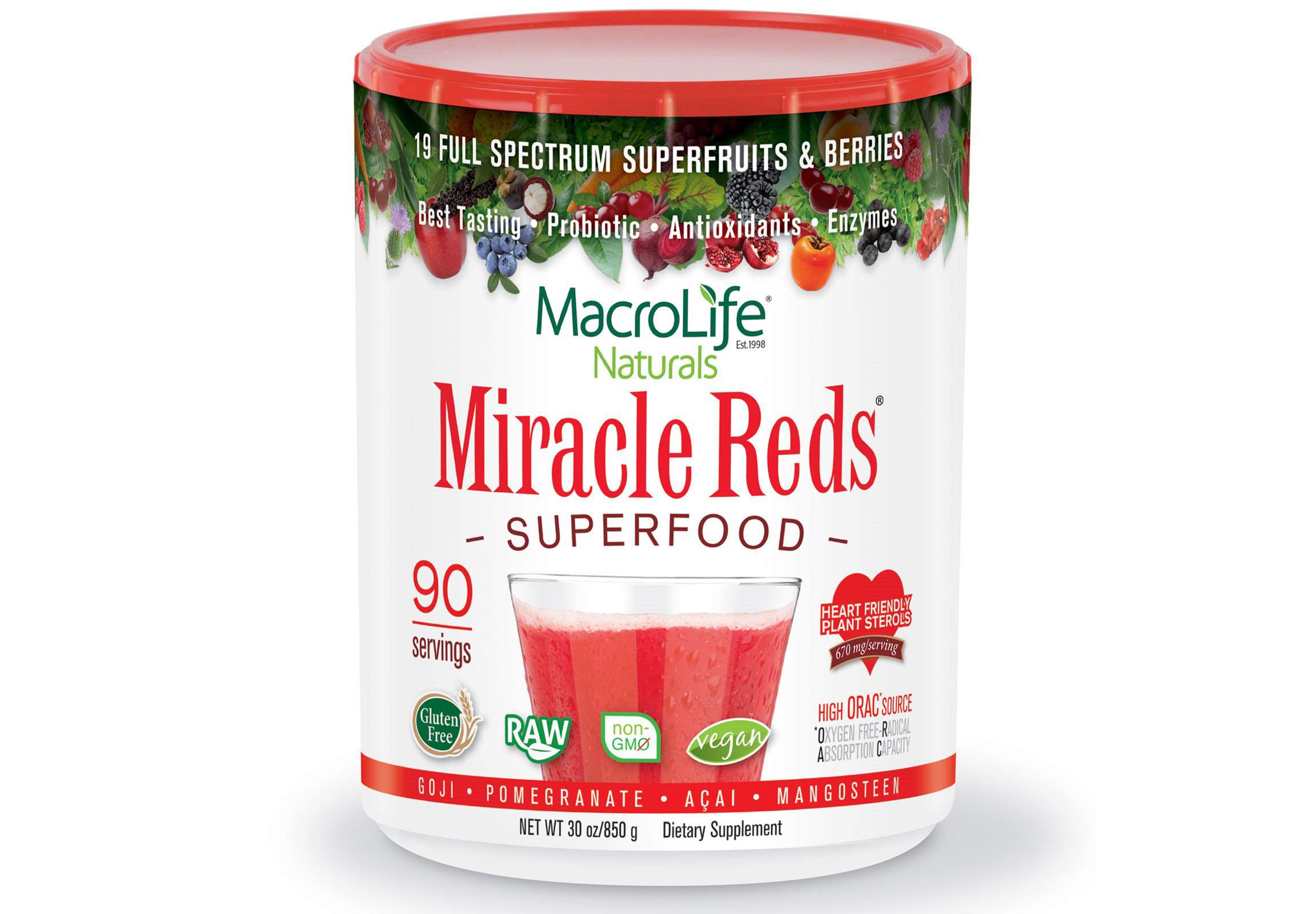 Miracle Reds® is fortified with plant sterols that may help lower cholesterol, and may reduce the risk of heart disease. †Hydrating phytonutrients, enzymes, reduce muscle soreness and makes Miracle Reds® the ultimate post-workout recovery formula perfect for active people.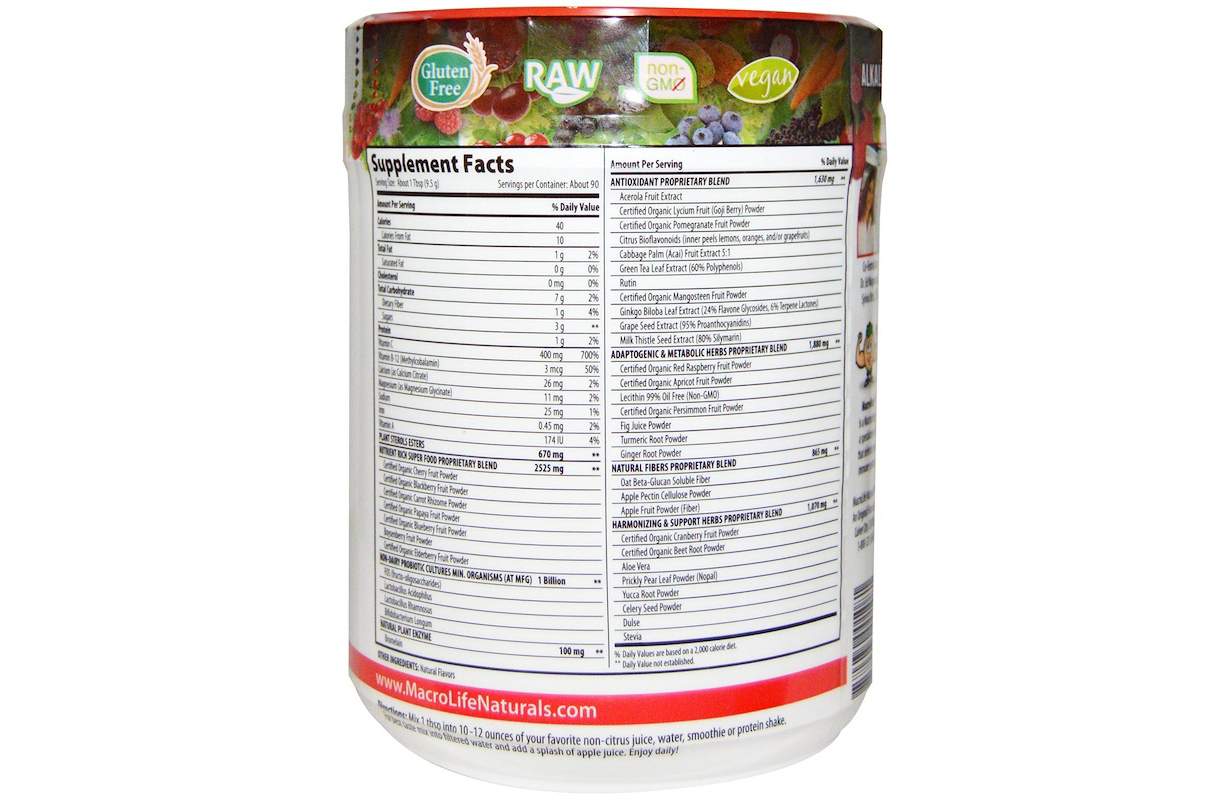 • 19 antioxidant-rich fruits and berries
• Complete anti-aging antioxidant spectrum
• Power of 670 mg cholesterol lowering plant sterols
• Supports the maintenance of good health
• Super ORAC – açai, goji, mangosteen and turmeric
• Perfect post workout recovery formula – trace minerals, amino acids, electrolytes
• 1 billion probiotics – promotes healthy immunity
• Proven joint mobility and inflammation reducers; turmeric, bromelain, aloe vera and nopal cactus
• Delicious berry taste
• Non-GMO, vegan, gluten and dairy free
† Foods or dietary supplements containing at least 0.4 g per serving of plant sterols, taken twice a day with meals for a daily total intake of at least 0.8 g, as part of a diet low in saturated fat and cholesterol, may reduce the risk of heart disease by
lowering blood cholesterol. Each serving of Miracle Reds® superfruit powder contains 0.67 g of plant sterol esters.