Whole Body Cleanse.
Detox-Guard is one of the most comprehensive, full spectrum, total body detoxifiers available. It contains a synergistic combination of herbs, vitamins, enzymes, anti-oxidants and probiotics that are carefully combined to cleanse wastes and
toxins from all major body systems as well as rejuvenate the body. This formula is designed to target the liver, kidneys, immune system (lymphatic system), and digestive tract in addition to blood, cells, and tissues.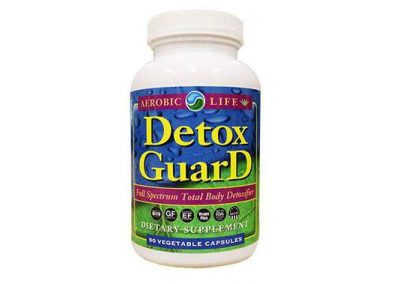 This Maximum Strength Internal Body Cleansing System can help boost immune function, enhance energy levels, and improve organ function. Other benefits may include healthier skin & nails, increased mental focus and increased vitality.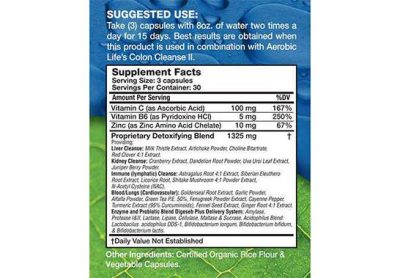 Suggested Use: Take 3 capsules with 8oz of water two times a day for 15 days. It is recommended to do this whole body cleanse every 3 months.
Taking this 15-day whole body cleanse along with Purify Your Body's
detox foot pads
will give you a great start to detoxifying your body.
BUY IT HERE